Ebola Virus Glycoprotein Mucin-Like Domain Replacement Expression System used as New Vaccine Approach
Development and evaluation of new vaccine approach against HIV-1 and other pathogens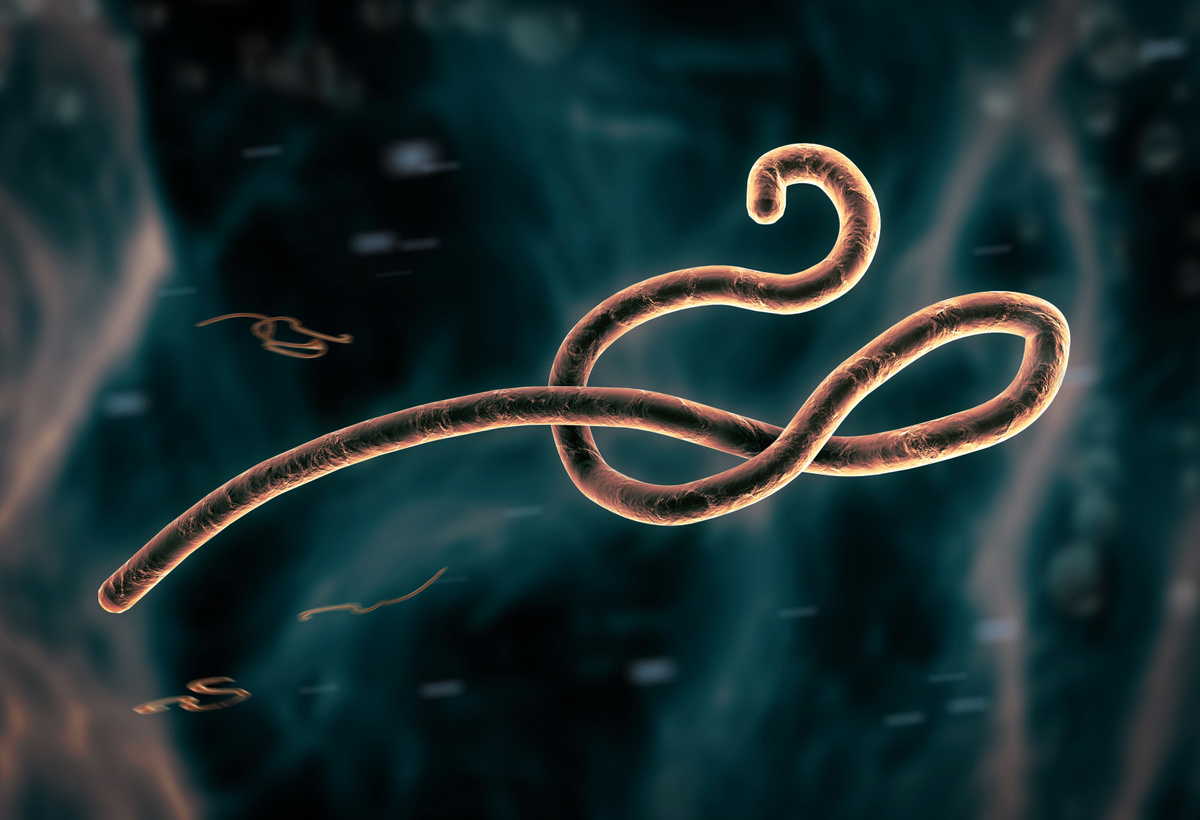 Background
Acquired immune deficiency syndrome (AIDS) is a slow degenerative disease of the immune and nervous system resulting from HIV infection. This infectious disease is the fourth leading cause of death worldwide, with global estimates of 34 million people living with HIV-1 and 12 million cumulative AIDS-related deaths so far. The development of anti-HIV chemotherapy has been a major success; however it cannot eliminate the virus from the body and the constant occurrence of drug-resistant HIV variants limit its impact. In addition, cost and availability remains a barrier to access in developing countries. Therefore, the development of an efficient protective vaccine against HIV infection remains a global priority. 
The development of efficient vaccine approaches against HIV infection remains challenging in the vaccine field. To date, there is no approved vaccine for HIV-1 infection. One vaccine trial conducted in Thailand demonstrated modest efficacy by using a prime with canarypox vector (ALVAC), which expressed gag/pol/nef and was boosted with a recombinant HIV gp120. The outcomes of the RV144 trial strongly support the importance of designing a more effective candidate vaccine after HIV infection. 
Dendritic cells (DCs) are specialized cell lineages that form a critical link between the innate and adaptive immune responses. In addition, DCs can release specific cytokines, toward the activation and guide T-cell responses to pathogens. Given their central roles in developing immunity, approaches have used DC-based immunotherapy to target HIV-specific antigens to DCs. Therefore, developing new, economically affordable and effective DC-targeted vaccination strategies may improve the levels of vaccine efficacy. 
Ebola virus glycoprotein (EboGP) is the only protein expressed on the Ebola virus (EBOV) surface and prefers to bind with DCs, monocytes and macrophages. Recent studies showed that a vesicular stomatitis virus vector (VSV) expressing the EboGP vaccine was protective against EBOV infections in West Africa with a short time to immunity, suggesting that EboGP has strong immunogenicity and may stimulate an effective immune response by itself. Most recently, our report indicated that the incorporation of EboGP into HIV VLPs indeed facilitates DC and macrophage targeting and significantly enhances HIV-specific immune responses. This suggests that EboGP has the potential to direct an HIV antigen towards DCs to facilitate effective anti-HIV immune responses.
The mucin-like domain (MLD) within EboGP has multiple functions during EBOV infection, however previous studies demonstrated that removing the MLD region did not impede EboGP-mediated lentiviral vector entry but enhanced it. 
Technology Overview
Researchers at the University of Manitoba developed an Ebola virus envelope glycoprotein (EboGP)-based chimeric fusion protein system that can be used as a platform to develop vaccines. The researchers have demonstrated that replacement of the mucin-like domain (MLD) of EboGP with HIV C2-V3-C3 (134 aa) or C2-V3-C3-V4-C4-V5-C5 (243 aa) polypeptides (EbGPΔM-V3 and EbGPΔM-V3-V5, respectively) still maintained the efficiency of EboGP-mediated viral entry into human macrophages and dendritic cells (DCs). 
Animal studies using mice revealed that immunization with virus-like particles (VLPs) containing the above chimeric proteins, especially EbGPΔM-V3, induced significantly more potent anti-HIV antibodies than HIV gp120 alone in mouse serum and vaginal fluid. Moreover, the splenocytes isolated from mice that immunized with VLPs containing EbGPΔM-V3 produced significantly higher levels of IFN-γ, IL-2, IL-4, IL-5 and MIP-1α. 
Additionally, studies demonstrated that co-expression of EbGPΔM-V3 and the HIV Env glycoprotein in a recombinant vesicular stomatitis virus (rVSV) vector elicited robust anti-HIV antibodies that may have specifically recognized outside or inside the C2-V3-C3 region of HIV-1 gp120 and cross-reacted with the gp120 from different HIV strains. 
Benefits
The rVSV-EboGP vaccine is proven to be safe and effective against EBOV in human clinical trials
The EbGPΔM-V3 fusion protein-incorporated VLPs and rVSVΔGs showed efficient cell-entry abilities in Vero cells, indicating the feasibility of using Vero cells for vaccine production
The EboGPΔM-based DC-targeting vaccine technology can be easily adapted into the rVSV vaccine system, and therefore can be used to rapidly develop new and efficient vaccines
- In vitro and animal studies have been conducted: Testing on mice included both serum and vaginal fluid
Applications
A novel vaccine approach, including dual action vaccine approaches, which can be used to protect against different viral and microbial pathogens, especially HIV and EBOV infections
Has potential for use as gene therapies and anti-cancer strategies.
Seeking
Development partner
Commercial partner
Licensing