New Treatment for Hodgkin's Lymphoma
Consecutive inhibition of telomerase followed by ALT inhibition promotes cell death in Hodgkin's Lymphoma.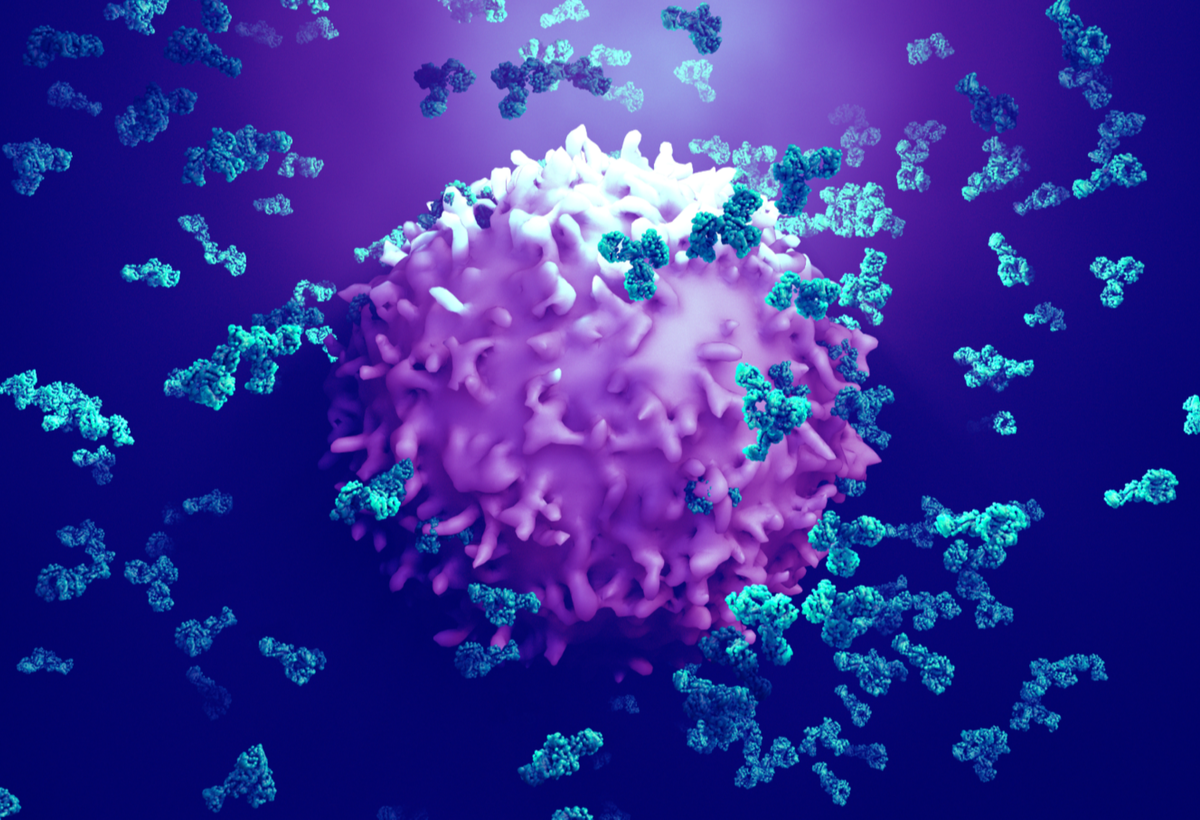 Background
Hodgkin's lymphoma (HL) is a B-cell malignancy characterized by the presence of mononucleated Hodgkin (H) and multinucleated Reed Stemberg (RS) cells. In 2020, globally, more than 83,000 people were diagnosed with classical Hodgkin's Lymphoma (cHL), and more than 23,000 deaths were registered for the same period. cHL is diagnosed in all age groups, including children and young adults as well as the elderly population. While cHL has high cure rates when diagnosed at early disease stages or in patients presenting with low-risk disease, patients diagnosed at advanced disease stage have poor prognosis and unfavorable disease outcome. 
Telomere maintenance is key during cancer development. Malignant cells can use either telomerase or an alternative lengthening of telomere (ALT) pathway to maintain their telomere length. In Hodgkin's Lymphoma (HL), the presence of telomerase activation is well established, and the concomitant activation of ALT has been reported recently. 
While telomerase inhibition is effective in telomerase-activated cancer cells, a common outcome of the treatment is that the cancer cells become resistant to this therapy. Since tumor cells evolve to become resistant and overcome telomerase inhibition by activating the ALT pathway, it is predicted that the dual inhibition of both pathways maybe more effective than the single pathway inhibition.
Technology Overview
University of Manitoba researchers examined, for the first time, the dual effects of both telomerase and ALT inhibition on HL cell viability. Telomerase and/or ALT inhibition was tested either individually, simultaneously, or consecutively. Using the small molecule inhibitor BIBR1532 to inhibit telomerase and the alkylating agent trabectedin to inhibit the ALT pathway alone and in combination, as well as with a consecutive addition of either drug, they observed that telomerase inhibition for 72 h, followed by ALT inhibition for 72 h exhibits the strongest negative effects on cell viability of 3 human-derived HL cell lines (HDLM-2, L-428 and L-1236) with a >90% decline in cell viability observed. 
These results highlight that consecutive telomerase inhibition followed by ALT inhibition, is the most effective approach to induce HL cell death and that the order of administration of the two therapeutics is key. 
Stage of Development
TLR Level 3
Further Detail
Consecutive Inhibition of Telomerase and Alternative Lengthening Pathway Promotes Hodgkin's Lymphoma Cell Death. Lima MF et. al. Biomedicines. 2022 Sep 16;10(9):2299.
Benefits
Telomerase activation is key to maintaining an unlimited proliferation potential, which is characteristic of malignant cells. The activation of telomere maintenance pathways has been correlated with malignant transformation and cancer progression and is also associated with cancer poor prognosis and reduced overall survival. Although several studies have been targeting telomere maintenance pathways in cancer cells, these inhibitors are not currently used to treat HL in clinical practice. Importantly, targeting telomerase alone was shown to induce activation of ALT in cancer cells, highlighting the need of new therapeutical approaches targeting not just telomerase but also ALT. This dual therapeutic approach of targeting both telomere maintenance pathways in a consecutive manner may act to overcome the resistance pathways seen not only in HL, but in potentially other cancers. 
Applications
Any cancer where telomerase activity and/or alternative lengthening of telomeres (ALT) pathways are thought to be driving cell survival and proliferation. While initial proof‑of‑concept work was done in a classical Hodgkin's Lymphoma model system, this therapy may also be useful in the treatment of breast cancer or renal cell carcinoma. 
Opportunity
The University is actively seeking an industry partner, entrepreneur or investor to move this technology to market. 
The University would also welcome a collaborative partner to assist in further validating the utility of this treatment strategy as a clinically‑relevant therapy for Hodgkin's Lymphoma and other cancers.
Patents
US Provisional Application 63/356,576. Filed 29 June, 2022.
Seeking
Development partner
Commercial partner
Licensing
University spin out
Seeking investment